God Bless America!
Thank you to those service men and women who paid the ultimate sacrifice and did not return from battle.
Thank you Veterans for your service to our country, and for coming home safely!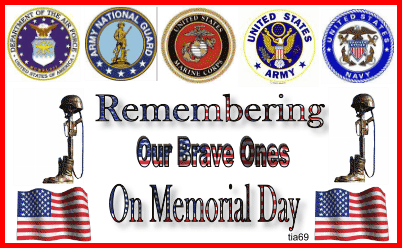 Thank you to everyone currently serving in the Armed Forces. We appreciate what you do every single day to keep our country the land of the free and the home of you, the brave!